Arjun Kapoor and Malaika Arora took the centre spot in a group picture from a party last night and the Internet wants to know...
HYDERABAD/NEW DELHI: Hours after Uttar Pradesh Chief Minister Yogi Adityanath said he would have to "run away" if the BJP came to power in Telangana,...
Speaking to PTI on Sunday, Sanjay Sathe said, "I produced 750kg of onion in this season but was offered a rate of Rs. 1...
Credit: GAUTAM SARKAR Katoria (Banka): A digital library, among the first in Bihar, opened its doors in Banka's Katoria on Thursday. Abhilasha Thakur, an international management consultant...
Vivo Z3i has been launched for a price tag of $347, which when roughly translated to INR comes around Rs 25,572. HIGHLIGHTS The Vivo phone...
What is it that makes Modi such a graceless person? The obvious answer is that he is a lotus that grew out of the...
At the press conference, CISF ADG (Aviation) M A Ganapathy had earlier said that the force was moving from a "Broad Smile System" to...
Actor-model Padma Lakshmi is the latest among many celebrities to share the story of her sexual assault. Padma Lakshmi took to Twitter to share...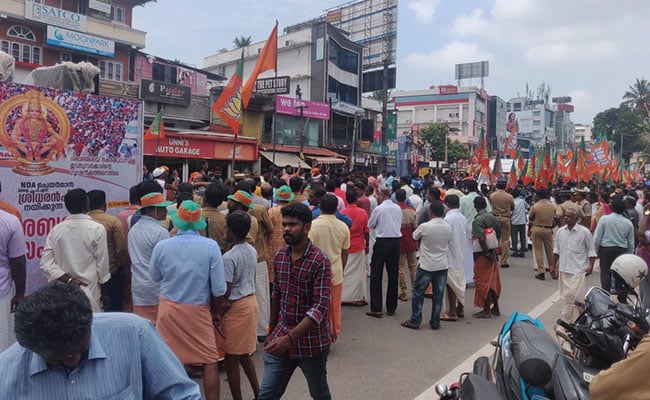 Several groups of devotees, including elderly women, chanted "Swamiya Saranam Ayyappa" as they "inspected" cars, buses and taxis at Nilakkal and they spotted young...
"Mere baare mein jo bhi suna hoga, bura hi suna hoga, lekin main itna bura nahi hoon ki mere bagal mein khade hone se...
6 important minerals for a healthy body: Minerals are an important part of our dietary requirements and must be included in our every meal...